Vom MoreSot German Shepherds

Customer satisfaction is our top priority!

If you're looking for high quality and personal service, you've come to the right place. At Vom MoreSot German Shepherds we'll give you the attention and personal service you'll come to expect and enjoy.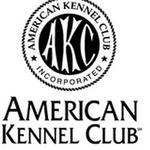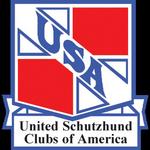 WORKING AND SHOWLINES AVAILABLE!

" Take this trouble for me:

Make sure my shepherd dog

remains a working dog,

For i have struggled all my life long for that aim"

​         Captain Max von stephanitz

​All information and photographs are property of Vom MoreSot German Shepherds. No use is authorized unless expressed permission is obtained from Vom MoreSot Shepherds.

ALL OF OUR PUPPIES COME WITH A 2 YEAR. HIP/ELBOW WARRANTY.

​Your dog will look at you when you are worth looking at." - Sam Malesta

"He is your friend, your partner, your defender, your dog. Your are his life, his love, his leader. He will be yours faithful and true, to the last beat of his heart. You owe it him, to be worthy of such devotion. (Author unknown)

Bruce pictured below. He is owned by our very good friends Eddie and Erica. Bruce is a Helsing & Bella puppy.

                        CGC, BH

Hi Isela, Maxine is doing just fine, well behaved, great dog! Thank you so much!

Gustavo M.

Maxine pictured below @ 4 mths is Klaus X Dahlia puppy

​Hi Isela, Argos is doing great! I have him going through an obedience school everyday. They say he is doing absolutely amazing! They were asking where I got him from because they were so impressed with his temper, coat and overall performance. Thank you!  

Anthony W.

Argo below is a kindle x Phantom puppy

7mth old Luka out of Athena X Klaus.

 Hi Isela, OMG your bloodlines are amazing! Xena and i we're playing GO FIND ME. I have 2 acres of pecan trees and a lot of places to hide. In all the ones she had to go find me with my son and wife and she did it in less than 5 minutes! Including hiding inside a fifth wheel trailer. She is amazing! She got it right away! I couldn't believe it. Just wanted to share this with you! 

Mike F.   

Gorgeous female pup out of Alinka x Brutal

Ella below pictured @ 10 weeks old.

BOARDING NOW AVAILABLE...PLEASE CONTACT US FOR DETAILS.